Never Crease Your Sneakers, Ever Again!
Sustain The Value of Your Most Expensive Sneakers with Crease Protectors! Experience Extreme Comfort when Going out while Feeling Confident Knowing Your Kicks will Stay Crease-Free Forever!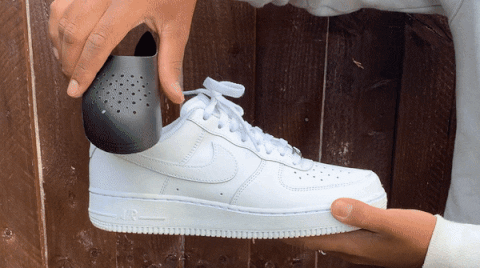 Guaranteed To Fit All of your Sneakers!
Crease Protectors are Perfect for AF1's or any Sneakers you do not want to Destroy! We are so Confident Your Crease Protectors Will Fit all of your Kicks, We Guarantee it or your Money Back!

Orders are typically processed in 1-2 business days. Contact our customer support team for tracking updates. Estimated Delivery is 15-30 days. We do our best to get your Crease Protectors ™ as fast as possible!